This picture maybe from 2013,
but our unique lifestyle started years before this . . .
It all began in 1998 in a World History class at The College of New Jersey . . .
When the professor asked, "Can someone give me an example of one of the earliest forms of alcohol?," this young man in the front row raised his hand instantly and enthusiastically shared, "Mead!" Looking back on that moment, Christina should have instantly seen a glimpse into her future life married to an archaeologist with a thirst for ancient footways.
Fast forward 20 years later . . .
3 kids,
5 degrees,
2 corneal transplants,
5 moves,
1 TV show (The Great Human Race),
& countless fermented jars and butchered animals later . . .

the Schindlers have left the comforts of their suburban life to live abroad for a year.
In August 2017, we rented our house, sold our car, left our dog with Christina's Uncle, donated countless boxes of "stuff" and started off wide-eyed on our year-long adventure. We are immersed in Irish culture - the kids are attending Irish school, playing Irish sports, and saying phrases such as "grand" and "lads," plus we are using this chance to find out how we truly can live "The Modern Stone Age Family" life. How can we blend FaceTime calls with family and friends back at home with foraging walks or time to sit down and play a family game? How can we try and make most of our food from scratch, but still splurge on a special sweet treat when out for dinner or at a party? There has to be a balance and it bleds into every aspect of our life - especially how we are trying to deal with digital media . . . yep - Snapchat, Instagram, Facebook - oh my! With an elementary, middle and high school-aged child, we've got all types of issues to tackle - then add on the layer of living abroad!!

This year is all about finding that sweet spot where we can take the most powerful messages from our ancestral past and merge it with the high-tech pace of our modern world . . .
It's about balance. It's about connections.
It's about learning to live and eat like humans again.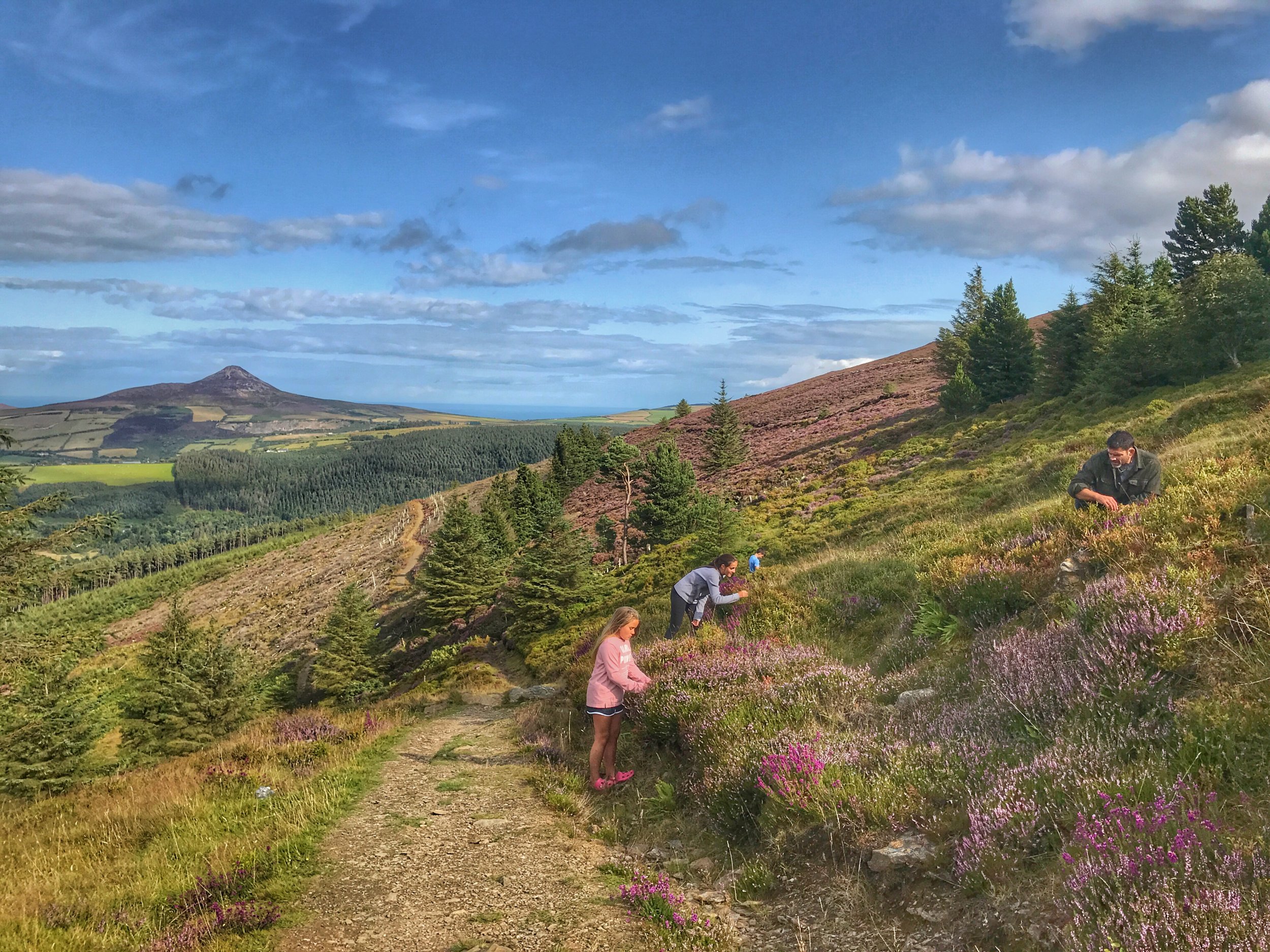 The Parents
VEGETARIAN MEETS COLLEGE DROP OUT.
Bill & Christina give true meaning to the phrase, "opposites attract." While Christina overseas special education for a Maryland school district, Bill is a professor and expert in primitive technology. She can build a website, but he can knap a stone tool. Blending these opposite ends of the technology spectrum make for amusing conversations over fermented-homecooked meals, but there is no denying they are both aligned to finding a healthy balance in our modern world.
Learning to cook from scratch is an important part of our family dynamic. Whether making homemade pasta, cooking fresh venision or baking a birthday cake, all 3 kids are hands-on with their food and diet.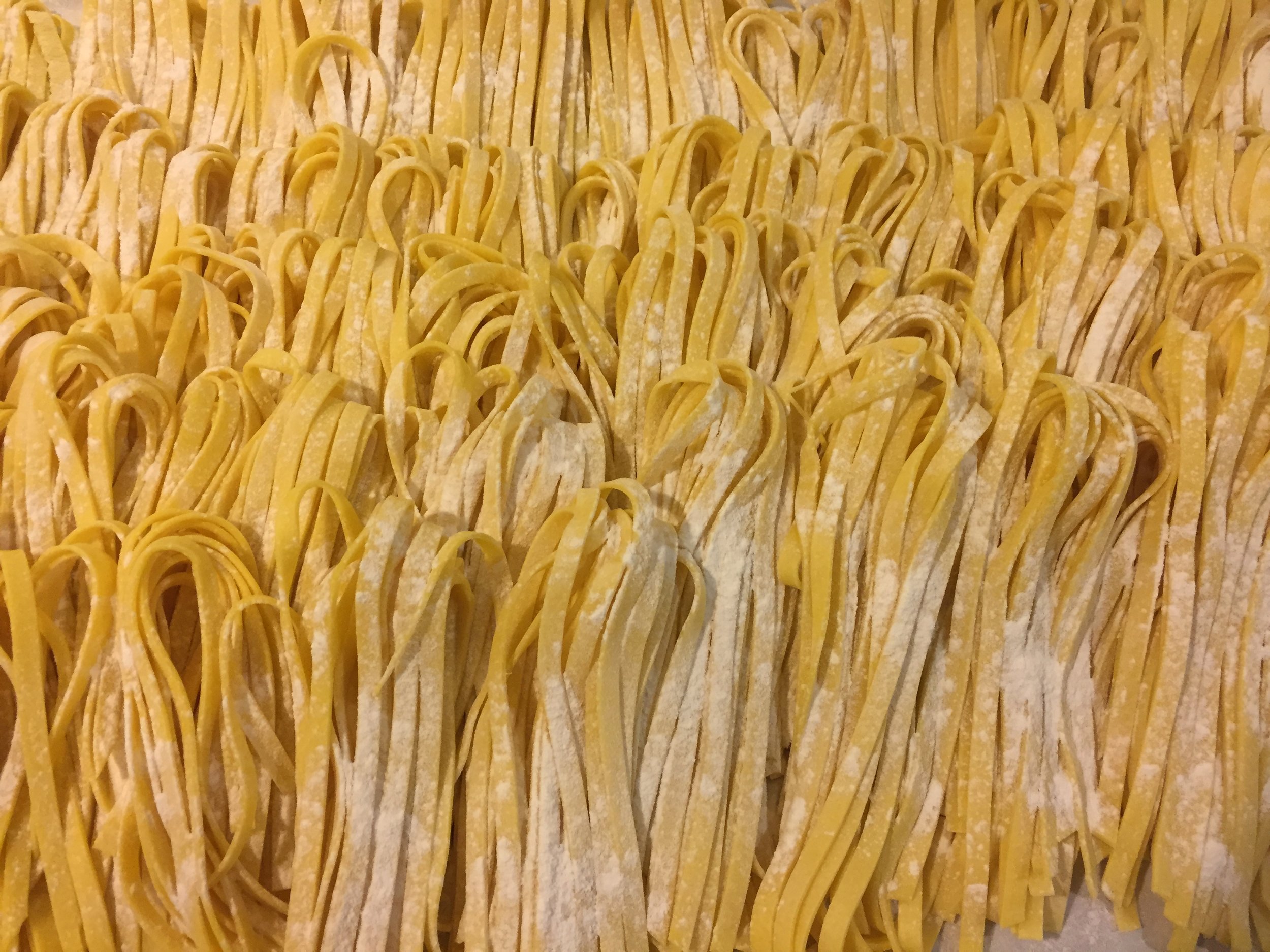 Brianna "B"
Age 15
Growing up in the suburbs hasn't kept Brianna from seeing the world. In between field hockey practice, texting with her friends, and helping out around the house, Brianna found time to train at the world renown Italian Culinary Institute. She is wise beyond her year, but is she ready for balancing school, field hockey and the adventure ahead?
Billy "Billy BoY"
Age 13
It didn't take Billy long to steal the mantel of best archer in the family from his dad. At age five, he made his first bow and arrow set from scratch. He immediately shot a bird in mid flight. He shoots like Robin hood, but still giggles like a 13 year old. He's ready to try his hand at rugby but not so sure about this tie and uniform thing.
Alyssa "Sys"
Age 11
The only thing that rivals her love for sweets is her passion for animals. Truly the firecracker of the family, Alyssa's tenacious spirit and sense of humor keeps everyone on their toes. Her ability to never give up will be put to the test as she travels the globe with her family and takes on the true Irish sport of Gaelic Football and Camogie!
Whether flintkanpping or shooting a bow,
we've made every effort for our kids to learn from their ancestral past.